Flowers can cheer anyone up and anytime. They just make you smile...the moment you see them. I love to surround myself with them, they just change the whole perspective of the day.
Today Kerstin from
Myflowermeadow
has some really beautiful creations to share along with her love for flowers!
She also has a lovely gift for you. Now you can get 15% off on your purchases.
Use the code
flowermeadowrosa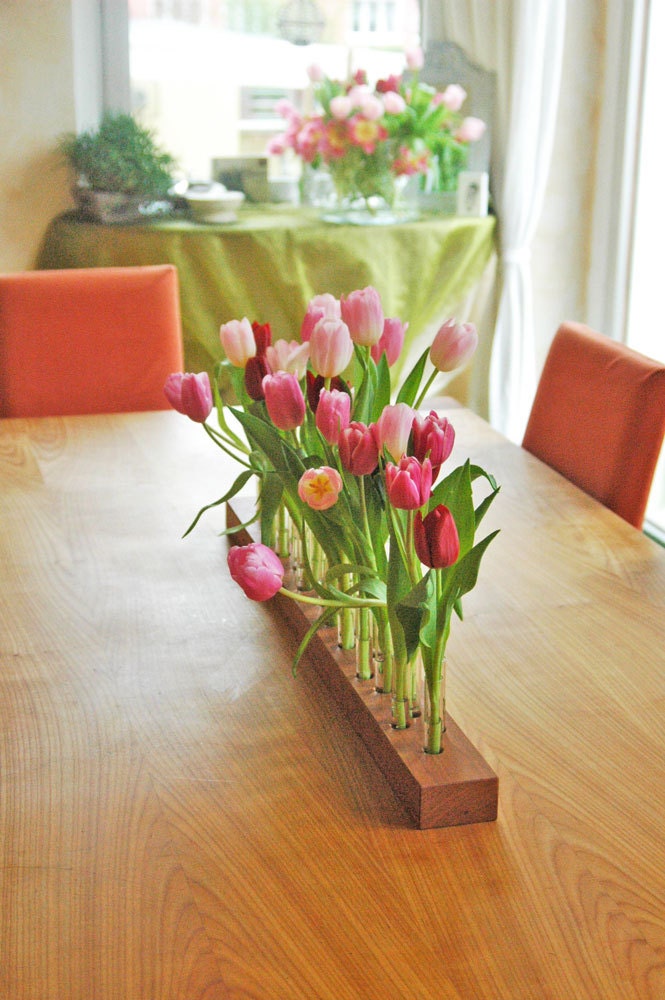 - What is your favourite part of making beautiful vases?
K : My favorite part is manufactured in the selection of the wood, each piece has its own character's wants to come to the fore.
- Have you always wanted to do that?
K: I work as a restorer and have thus always been a lot to do with wood, but the impetus for the vases was my little daughter always brought me flowers from her walks with.
The result was the first flower meadow, and my friends liked the way the table to decorate so well that I soon for what they produced.
- Which is your personal favourite design?
K: - My favorites are the little refrigerator
magnets
.They conjure up in the morning a smile on my face.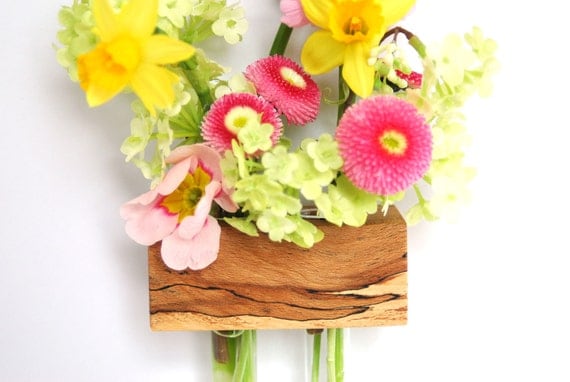 - How does your normal working day looks like?
K: Since myflowermeadow is only my second job I start every morning with the restoration and the afternoon and evening will be drilled, sawed and sanded packed. It is always a very long day, but it brings a lot of joy, besoders when you get the feedback from its customers.
- What is your most memorable moment, when opening a shop on Etsy?
K: When I received the first customer from Australia, America, and the Caribbean islands I had to look on a map the countries and cities with my daughter. And the nice thing is, we do more often now.
So beautiful, I love the magnets too....a lovely sight each morning.
All images belong to Myflowermeadow