Personalized embroidery, sweet quotes and hoops with vintage fabrics. Pretty things to add sweetness to your space. All of which you can find at this
store
.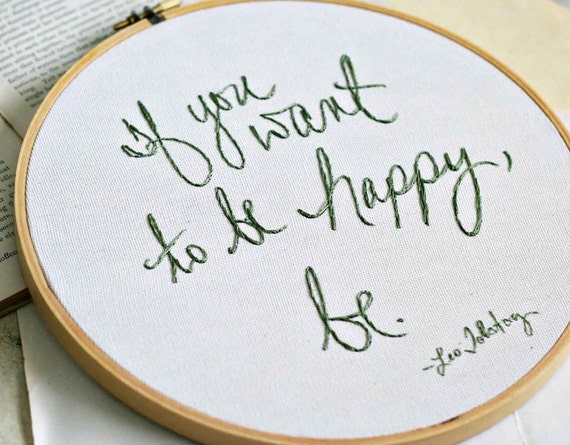 I just love everything at this place. So lets hear it from Kristi, how does she keeps the cuteness coming!
- What is your favourite part of creating beautiful embroidery hoops?
K: My favorite part is simply sewing - it is soothing to me and I feel a good contentment while stitching.
- Have you always wanted to do that?
K: No, I hadn't always wanted to be an embroidery artist, although I have always enjoyed sewing. I didn't even realize it was something I could do until a friend of mine wanted something embroidered for a wedding. It sort of just evolved from that.
- Which is your personal favourite of them?
K: My personal favorite item is the one with "
You are my favorite.
" I have it sitting between photos of my two girls, for they are both my favorite!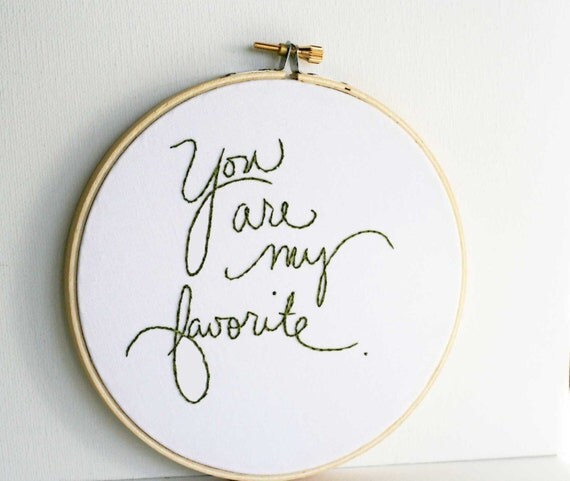 - How does your normal working day looks like?
K:When I sit down to sew, if I don't have an order to fill, I begin by writing out different quotes and sayings and playing with different letters. I love to arrange words on the fabric in an organized way, but so that it still looks sort of written out at random. Then I decide on colors and get to work!
- What is your most memorable moment, when opening a shop on Etsy?
K:Most memorable is a very special item I was privileged to sew, it was for a bride whose father had passed away years earlier. She had a letter from him, and wanted his writing embroidered onto silk to be sewn into her wedding dress. This is my favorite kind of work to do, so sentimental and meaningful.

Thank you so Kristi, for sharing.
All images belong to
makenziandmadilyn