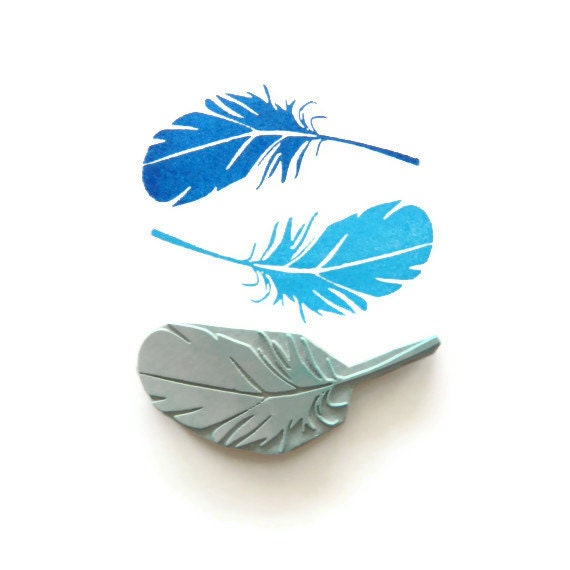 Do you love crafting so much that you dream about all the pretty stamps? Well, I have got just the right place for you!!
Creatiate
This place is loaded with all the pretty stamps you can image! I am especially smitten by this feather one! Isn't it just adorable?
So lets hear it from Sarah.....
- What is your favourite part of creating beautiful stamps?
S: I love the sketching, drawing & brainstorming stage of making. I get to have complete freedom over this part of the process, and I could spend hours just writing up new ideas.
- Have you always wanted to do that?
S: I have always wanted to have a creative business, but I wasn't sure what type until I really just got started. I made cards and boxes, but once I started with stamp making, I was hooked.
- Which is your personal favourite of them?
S: I'm not sure I could really choose a favorite, but I definitely love patterns the best. If I had to choose, probably the
modern circles pattern
. It is versatile, and I use it a lot to make up last-minute gift wrap for birthdays and holidays.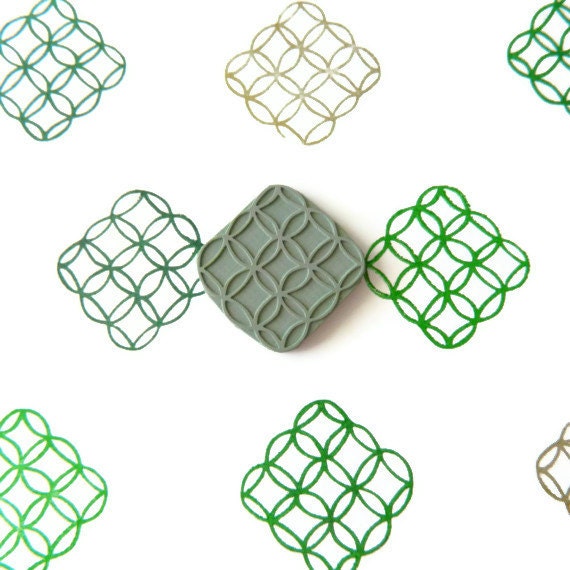 - How does your normal working day looks like?
S: I am up around
7am
to answer emails & send out design proofs for orders that have been placed. Once I finish responding to overnight e-mail, I make up a To-Do list and then get straight to making stamps that have been ordered. If I finish filling orders before
4pm
, I will sit with a sketch pad (and usually some of my favorite hot tea) and draw out new design ideas for the shop. I usually break for a trip to the gym around 4, and when I return I always sit with my notebook and a pack of colorful markers to brainstorm new ideas.
- What is your most memorable moment, when opening a shop on Etsy?
S: When I was just starting out in stamp making, I had a customer place an order for a big, beautiful logo stamp. I still remember, it was a huge ball of yarn & her business name. I was so honored that she had chosen me! Since then, I have made hundreds of custom orders, and it is still a thrill and a privilege to have others commission me to make stamps for their businesses, weddings, and other personal events.
Thank you so much Sarah for sharing :)
All images belong to Creatiate