All it takes is one look at your favourite doll to take you back to your childhood. Today I would like to share the beautiful creations of Arrienne from her shop
TinyLuck
. They remind me so much of Thumbelina :)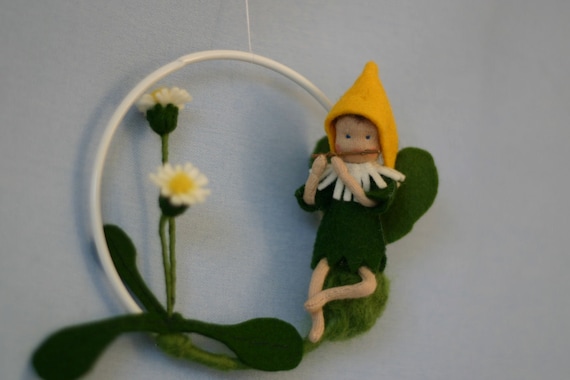 The lovely conversation with Arrienne....
- What is your favourite part of making such creative decoration with wool and felt?
A:
It is so rewarding to make something with your hands. You can touch it, show it to someone and you can enjoy it.... just looking at it. Creating is rewarding.
For me the most exciting part is creating a little man or woman. Only after you have finished the clothes, hairs and everything of a little puppet you colour the cheeks and mouth and suddenly it becomes alive... Every Tiny little puppet is different and unique.. This excites me everytime!
- Have you always wanted to do that?
A: I have a masters degree in economic geography. This is not what I planned, no.. haha.. but then again... can life be planned? This is what I enjoy doing so much right now!
- Which is your personal favourite design?
A: I am very proud how Nils Holgersson turned out. He was in my head and wanted to come out so bad. It was great creating that. Because I love creating I made a
DIY
description of Nils Holgersson for other people to try and create for themselves as well.
- How does your normal working day looks like?
A: I do not have working days. Every day is exciting and different. My two boys are almost 5 and 6 and I my day is like any stay-at-home mom with a great hobby.
- What is your most memorable moment, when opening a shop on Etsy?
A: My first sale! OMG... It was a TinySanta. I'll never forget it!
All images belong to TinyLuck.